Scorsese to direct Snowman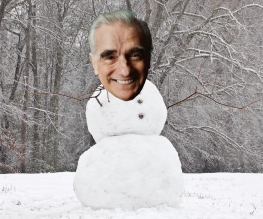 Martin Scorsese, famed director of a truly staggering number of brilliant movies, has announced he will be directing the adaptation of Jo Nesbo's novel Snowman. The film, revolving around a down on his luck cop hunting for a twisted serial-killer (who's obsessed with something, but we won't give it away. It's snow.) will be about as far away as you can get from his current project, the heartwarming Hugo.
Though he flirted with the tropes in Shutter Island, this will be Scorsese's first proper horror flick since he did Cape Fear two decades ago.
It looks like it'll be worth the wait, though, with the script coming from the pen of Matthew Michael Carnahan, whose most recent writing credit can be found on the screenplay of another film we're mad keen to see: World War Z. Plus it's going to be shot in Oslo. Which is good. We guess.
About The Author