Second trailer for The Bourne Legacy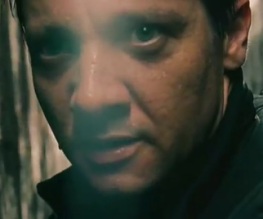 It's bloody MONTHS since we saw the first teaser for forthcoming superspy reboot The Bourne Legacy, but that suits us fine – it meant that when we finally saw a full trailer today we pretty much died of excitement. Seriously, we're not even going to string this bit out – the trailer is SO BLOODY GOOD that you just need to watch it now. Right now.
What are you waiting for?
Right, we trust you to notice all the excellent action and exciting Rachel-Weisz-big-eyes moments, so let's leave them for a second. The key question here is OH MY FUCK IS THE BOURNE ULTIMATUM HAPPENING AT THE SAME TIME? We may be overanalysing, but it looks a lot as if Jason Bourne (Matt Damon)'s infiltration of the CIA's deep cover bureau in New York City sparks a complete liquidation of similar black ops 'assets' like Aaron Cross (Renner). If we've got that right, then that's… that's just amazing. Psyched.
"Like Greengrass, but without the inconsistency…" are you excited?
About The Author