Secret Cinema is back!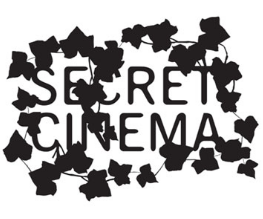 In a world of dodgy 3D, yawningly predictable film re-boots and weepingly absent imagination thank God there are organisations like Secret Cinema.
Dedicated to breathing life back into the film-going experience, they bring the show-biz, the mystery and the excitement that the cinema inspired back when it first burst into existence.
A monthly event wrapped around the showing of a (secret) classic film, Secret Cinema creates an entire, site-specific evening based around "the world" of their chosen feature. Whether it be bustling their customers into "Utopian Airways" blacked out buses (for their showing of Blade Runner), sending them on a sandy trek across a Bedouin-eque desert (Lawrence Of Arabia) or inviting them to join ballet classes as revolutionaries bubble beneath (The Red Shoes), you can be sure that anyone who joins in will be utterly immersed in a space cut off from the rest of the world.
After entertaining their punters with performances, music, installations, food and drink, the film itself is finally revealed and everyone (after a big old cheer) settles down to watch. Employing countless actors, dressing their venues beautifully and showing total dedication to creating an authentic experience, the Secret Cinema team ensure that everything you see, taste or hear only strengthens their illusion.
Having been twice, (and writing it up here) I can say with some confidence that if you like your cinema to be theatrical, your theatre to have a cinematic twist or if you just bloody love having a great big dress-up, you cannot do better than Secret Cinema. Booking is now open for their April/May offering, and frankly, you'd have to be a fool not to want in. No, the tickets are not cheap – around 30 quid each – but for what is a good five hours of unique entertainment (and if you're lucky, live camels) it's a reasonable price to pay.
Find out more about Secret Cinema here, get tickets here and above all, ignore their tag-line. "Tell no-one"? Tell everyone.
About The Author