Shane Black to direct Iron Man 3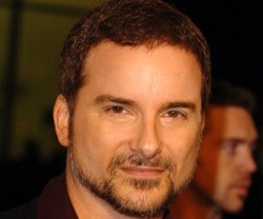 Certainty fans! The amorphous miasma of rumour on which we reported last week has finally coalesced into some sort of shiny solid fact-based entity – namely, we finally have it on good authority that Lethal Weapon supremo Shane Black is to direct Iron Man 3, following previous director Jon Favreau's decision that he'd rather mince around the Magic Kingdom instead.
Black, who wrote and directed Kiss Kiss Bang Bang (widely credited as being Iron Man star Robert Downey Jr's comeback film) has very little pedigree as a director but is well known for his screenplays. It's not yet clear whether or not he will be penning the script for Iron Man 3, but we're willing to accept pretty much anything he says as read – the man wrote Last Action Hero, for heaven's sake, and if a brain like that can't come up with some more baddies for Tony Stark to beat up on then something's gone badly wrong.
About The Author