Sharlto Copley and Neill Blompkamp reuniting!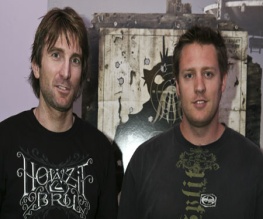 It's been a long time coming really. After the success of District 9, fans of actor Sharlto Copley and writer/director Neill Blomkamp have been eagerly awaiting the possibility that the two would work together again at some point. It seems that moment is fast approaching.
Elysium, written by Blomkamp, will see the pair return to the world of scifi in a far-off-future story set on an alien planet. Apparently it will contain the same level of social criticism as evident in District 9 but the exact path and content of the story is still an unknown. It's unclear at this point if there will be any fokken prawns…
Filming is set to begin early 2011 and will mark Blomkamps first feature since the South African based alien story.
About The Author