Shirley MacLaine to receive AFI Life Achievement Award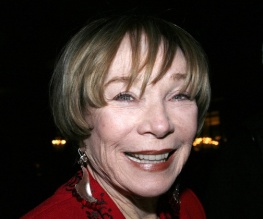 Veteran actress Shirley MacLaine has been chosen as the fortieth recipient of the American Film Institute's Life Achievement Award, which was established almost twenty years after she made her first film in 1955.
MacLaine, who won the 1983 Best Actress Oscar for Terms of Endearment after five unsuccessful nominations, has made 62 films in the last 56 years and has had at least one film out in 43 of those years. She's also a well-known New Age crackpot, producing mad books about her encounters with aliens and suchlike even more regularly than she appears onscreen.
Interestingly, she becomes the second AFI Life Achievement Award winner to already have a past winner in the family; her younger brother Warren Beatty won in 2008. The only other family to have managed this is the Douglas' – Kirk and Michael won in 1991 and 2009 respectively.
D'you know what? We think Shirley MacLaine's great. Good on her.
About The Author