Slumdog Millionaire actress left homeless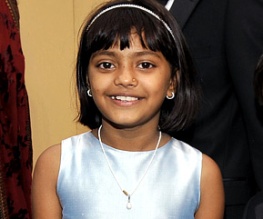 Rubina Ali, the child actress who won a Screen Actors' Guild award for her performance in Danny Boyle's hit film Slumdog Millionaire, has been left homeless after a fire swept through her Mumbai slum.
The twelve year old and her family were among 2000 people to lose their homes in the Garib Nagar slum when a fire broke out on Friday. Each newly homeless family has been promised Rs 25000 by the Indian government.
Ali has been the focus of repeated media attention over claims that she and other child actors featured in the eight-time Oscar winning film were not adequately compensated for their performances – an allegation which is perhaps borne out by the fact that the Alis were still resident in such humble surroundings. Danny Boyle has insisted that a trust fund established shortly after the film was completed will serve to support Ali and other vulnerable members of the cast through their education, but her father has protested at the amount of money which has been allotted to them.
The Alis have been promised a new flat by Danny Boyle, who will presumably have to step up his house-hunting in the aftermath of the disaster (which saw Rubina lose memorabilia from the film, including her awards, and reduced the family to sleeping on a railway station). More on this as information comes to light.
About The Author