Sneak Peek At The New Wuthering Heights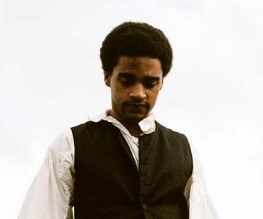 There are a lot of things about Andrea Arnold's new adaptation of Wuthering Heights that we're pretty excited for. Firstly, the director of Fish Tank and Red Road is most DEFINITELY not going to give us yet another stuffy period drama. She's all about the slow build up and the shock factor which, when combined with gritty shoot-styles, seems to be a general hit with the critics.
And it pretty much looks like she's gone for that raw look for Wuthering Heights, as seen in the sneak peek below:
The refinery of previous adaptations has been dropped completely, giving us an eyewitness view to proceedings. The drama feels urgent, the action feels immediate and the sex scene looks, erm, pretty provocative, with the uncomfortable addition of young Heathcliff watching from afar. In fact, from what we can tell from the trailer, this adaptation seems to be playing around with the theme of voyeurism in a very big way, with a lot of external observation and very close-up camera work.
Newcomer James Howson has taken on the iconic role of the brooding and troubled Heathcliff, making him the first ever black actor to play the part. Which, presumably, will add an interesting dimension to the character which we haven't seen before.
It looks deep, dark and dirty. This is a period drama we can't wait to get on board with!
About The Author