Spike Lee finally finds his Oldboy villain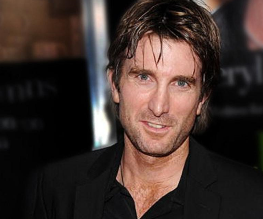 After getting a big fat no from both Clive Owen and Colin Firth, Spike Lee continued to ignore everyone else in the world and battled to get his desperately unneccesary Oldboy remake cast. He's managed it now. His antagonist will be played by Souf African actor Sharlto Copley, him out of The A-Team and District Nine. Yep. There's not much we can do about it, to be honest. Fookin prawns.
The re-imagining of the completely brilliant Korean action-thriller has been stuck in the casting stage for what must be a year now, with only Josh Brolin locked in as the protagonist (in the original named Dae-su and played by flabbergasting Min-sik Choi). There have been a few rumours that Elizabeth Olsen (of talented Olsen sister fame) might be on-board to play the female lead after the part was turned down by Rooney Mara, but nothing was set in stone. Now that Copley has confirmed his involvement, will the rest of the parts slot quickly into place? We hope not. Sure, it's not a given that a US remake of an Asian classic will neccesarily result in catastrophe (just look at Scorsese's brilliant The Departed, based on the Hong Kong flick Internal Affairs), but we can't help but think that this is one re-make we'd rather have detained in a hotel room for 15 years. Maybe it will have a bit of fight in it after that.
About The Author