First Lovelace poster is replete with 70s glam. And tits.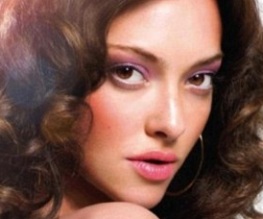 Rob Epstein and Jeffrey Freidman's Linda Lovelace biopic has finally begun to be made flesh with the release of its debut poster.
Lovelace, which is speeding ahead of seemingly jinxed rival film Inferno: A Linda Lovelace Story, stars Amanda Seyfried as the troubled starlet who shot to global prominence after she appeared in 1972 porn film Deep Throat.
Anyway, here's the poster. There are tits in it.
Lovelace's apparently willingness to be filmed engaging in then-taboo sexual practices including pedicatio and the eponymous form of fellatio earnt her both acclaim and disdain from different section of society. However, she later alleged that her abusive husband Traynor forced her to make the film at gunpoint and became a vocal supporter of the anti-pornography movement. Lovelace will co-star Peter Sarsgaard (Battleship. Ha!) as Traynor and James Franco as a young Hugh Hefner.
Lovelace will be out later this year. Will you be going to see it?
About The Author