Spike Lee to take on Oldboy?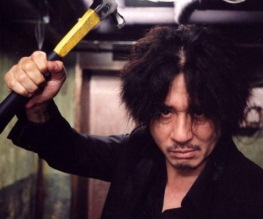 For years, American cinema has planned to remake Park Chan-Wook's completely insane drama/mystery/thriller Oldboy . At one point the Korean masterpiece was set to be directed by Steven Spielberg and star Will Smith, but it was officially cancelled as DreamWorks and Mandate Films couldn't work out the rights for the original manga.
However, none other than film-maker extraordinaire Spike Lee has decided that he might be able to take this giant on.
To recap for the few people in the world who don't at least know the plot of this film: Oldboy is about a father who is kidnapped and finds himself held in a strange prison for fifteen years. When released, he is contacted by a mysterious figure who teases him with information about the reasons for his imprisonment. Long story short it leads to a complex web of past sins, revenge and violence, with some unexpected and disturbing twists. Warning: not for the faint hearted.
It is very likely that much of the explicit material shall be cut due to crazy Hollywood guidelines. With that being the case do we really need a remake? Do we really want Oldboy to be cut short?
About The Author