Johnny Depp close to a deal for Pirates 5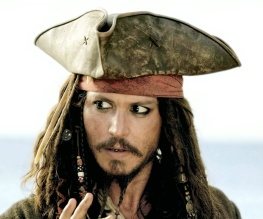 A draft script already exists for the fifth Pirates of the Caribbean film; and Johnny Depp is very close to signing up for the voyage.
After fourth instalment Pirates of the Caribbean: On Stranger Tides became the eighth film ever to rake in a box office gross in excess of $1 billion, further trips to the depths of Jerry Bruckheimer's kohl-rimmed psyche were almost inevitable.
It's hard to believe that Depp will turn down whatever stratospheric fee he's being offered to appear as Captain Jack – he's one of Disney's prize assets, with the Pirates franchise as a whole grossing more than $3.7 billion and Alice in Wonderland alone topping the $1 billion mark last year. Still, maybe he'll decide to do something worthwhile instead?
Nah, not likely.
About The Author