Star Wars casting breakdown and spin-off films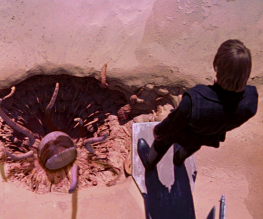 Star Wars: Episode VII has had a casting breakdown revealed. It's not exactly revealing stuff, although there is the strong suggestion that they're going for a youthful cast – every other role seems to scream "teenager", so perhaps J.J. Abrams and his team are going for a young and energetic feeling akin to Star Wars: Episode IV – A New Hope. Also in the rumour-mill are the subjects of the Star Wars spin-off films to be released between Star Wars Episodes VIII and IX. That's one a year from 2015. It's all becoming unwieldy and a little ridiculous.
Let's have a look at the casting call for Star Wars: Episode VII.
-Late-teen female, independent, good sense of humour, fit
-Young twenty-something male, witty and smart, fit but not traditionally good looking
-A late twenty-something male, fit, handsome and confident
-Seventy-something male, with strong opinions and tough demeanour. Also doesn't need to be particularly fit
-A second young female, also late teens, tough, smart and fit
-Forty something male, fit, military type
-Thirty-something male, intellectual. Apparently doesn't need to be fit
That sounds like a bunch of scruffy-lookin' nerf herders to us. Interpret the list as you will. Our favourite line is "witty and smart, fit but not traditionally good looking", which is how every member of the Best For Film gang (street gang, yes, you got a problem with that!?) sees themselves, on a good day anyway. Expect to see BFF editor John Underwood as Darth Bumptious in Star Wars: Episode VII.
As for the news on the proposed Star Wars spin-off films, the first is set for 2016 and the second for 2018. That means Disney are giving us a Star Wars film every single year from now until the end of time itself. It's a little fatiguing. Thankfully the Yoda spin-off film has been quietly shelved for now. As to what we will be getting, one of them is rumoured to be the Boba Fett movie that the worst kind of people on Star Wars forums have been clamouring for, and the other is supposedly a young Han Solo movie. This will be probably about how he and Chewbacca began their sordid love-affair. We're plumbing for the title When Han Met Chewie, or maybe Han And Chewie Make A Porno.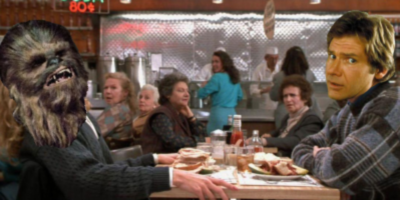 We love our Star Wars here at Best For Film, but we worry that the crowded release schedule will make us all a little sick of Jedis and Lightsabers and Krayt Dragons. Hopefully Disney can rein it in a little and make the new Star Wars push worth it – they are known for their restraint after all…
Not enough Star Wars for you? Why not try our Star Wars original trilogy drinking game? Or maybe our Star Wars irredeemably crap trilogy drinking game? Or perhaps you'd like to peruse our legendary Top 10 Most Egregious Moments from the Star Wars Special Editions article?
Don't those roles sounds juicy? What other spin-off Star Wars films do you think we'll be seeing over the next few years?
About The Author