Star Wars Mega Update!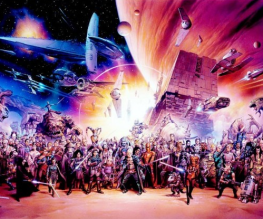 Star Wars: Episode VII is well on its way to completely dominating the film news cycle for the next 2 years, and we have a slew of interesting Star Wars news for you. First up, the news that everyone has been waiting for: John Williams has announced that he is "happy and willing" to compose for Star Wars Episode VII! Hurrah! It's as close to an official announcement as we can get, and thank god – Star Wars couldn't work without him.
Talking to zap2it, John Williams had this to say about his communications with Star Wars Episode VII director J.J. Abrams:
"We've certainly talked about [Star Wars Episode VII], and I'm happy and willing to do it. J.J. Abrams, who will be the director, seems excited about the idea. I have to say that J.J. is a much younger man than I, but I will try to keep up with him as much as I can!"
It sounds like John Williams will be to J.J. Abrams as Obi-Wan was to Luke. Maybe.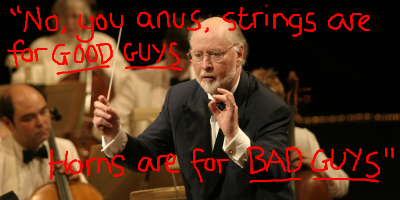 In other news, speculation has been going around that Jonathan Rhys Meyers has been signed on for Star Wars Episode VII, and good for him if he has – he could really use the work. The last big film he was in was probably From Paris With Love, and that was 3 years ago. No news on what role he would play, or even if he's officially on board, but expect to see Jonathan Rhys Meyers' effeminate and wooden face in front of a CG background sometime soon.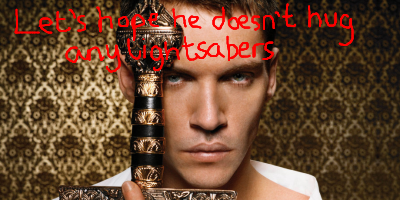 Disney have announced a new animated Star Wars TV series (akin to Star Wars: The Clone Wars, perhaps) called Star Wars Rebels. Taking place in the 20 years between Episodes III and IV, it'll feature the birth of the Rebel Alliance and the hunting down of the last Jedi by the Empire. It probably won't be too important in our understanding of any of the old, new, or new-new Star Wars films, but it definitely sounds like something we'd like to see.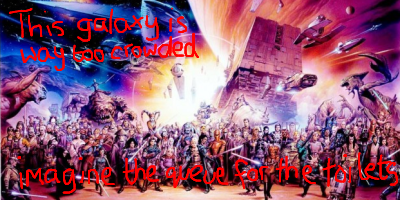 There you have it. We've got Star Wars coming out the wazoo and the thing hasn't even started filming yet. Can we reveal that we are, in fact, tentatively excited for the new generation of Star Wars films? Let's hope that the hype machine won't disappoint us, but statistically that's almost a dead certainty. Stay tuned for more Star Wars news than you could shake a gaderffii stick at.
John Williams is back! What do you think of the music of Star Wars? What's your favourite theme? The Imperial March? Luke's Theme?
About The Author