Stop… BAFTA time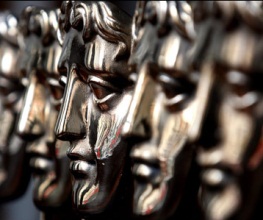 Before there's even been a chance to clean away the spilt drinks and nibbles from the Golden Globe after parties, the BAFTA nominations are out. You can be forgiven for feeling that the honour of winning an award becomes somewhat tarnished when all these ceremonies line up on each other (Variety.com reports that a staggering 5,842 awards were handed out in Film, Music and Fashion ceremonies last year), but we here at Best for Film, love a good award ceremony, so bring on the frocks and diamonds, and lets have ourselves a good party.
The King's Speech leads the way with 14 nominations, with Black Swan put up for a very respectable 12. The awards which will attract the most attention are as follows:
Best Film
Black Swan
True Grit
Inception
The King's Speech
The Social Network
The nominees read almost the same as the Golden Globes, with the exception that The Fighter has been K.O.'ed by True Grit. Sorry Wahlberg.
Best Director
Darren Aronofsky – Black Swan
David Fincher – The Social Network
Tom Hooper – The King's Speech
Christopher Nolan – Inception
Danny Boyle – 127 Hours
Again, the same as the Golden Globe listings, but The Fighter director David O. Russell is tagged out and Danny Boyle has got his chance at the title. How're these boxing references working out for ya? Not so good? Oh.
Best Actor
Jesse Eisenberg – The Social Network
Colin Firth – The King's Speech
James Franco – 127 Hours
Javier Bardem – Biutiful
Jeff Bridges – True Grit
Best Actress
Annette Bening – The Kids Are All Right
Julianne Moore – The Kids Are All Right
Noomi Rapace – The Girl with the Dragon Tattoo
Natalie Portman – Black Swan
Hailee Steinfeld – True Grit
About The Author