Strippers vs. Werewolves gets first poster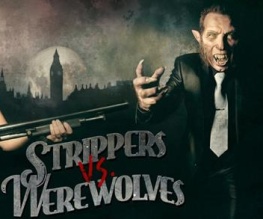 We're just so happy that we live in a world where this is happening. Upcoming UK comedy horror Strippers vs. Werewolves, which is currently billed as being released 'Full Moon Winter 2011', has got its first poster – and that poster features Martin Kemp being threatened by a blonde bombshell with a shotgun. How utterly bloody marvellous.
Strippers vs. Werewolves will revolve around a London strip club called Vixens – when the head (Alpha? Akela?) of a werewolf pack is accidentally killed there, the dancers (including Ali Bastian, pictured) have until the next full moon to avert the pack's bloody retribution…
I… we just… I don't even know. What do you think?
About The Author