Super 8 star Joel Courtney to play Tom Sawyer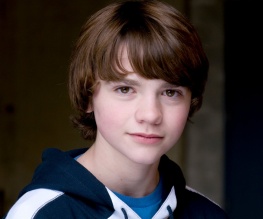 Unknown quantity Joel Courtney, who was plucked from obscurity by JJ Abrams to star in forthcoming sci-fi Super 8, is to capitalise on his new-found success by playing iconic Mark Twain character Tom Sawyer.
Jo Kastner (who?) is set to direct a new indie adaptation of The Adventures of Tom Sawyer, which will be shooting this July in Bulgaria.
Courtney will then be taking the lead in Healer, a supernatural thriller from Georgio Serafini (Game of Death) which deals with "an ailing father who takes his two teenage kids into the woods to renew the bond they shared before a divorce. The trio are soon swept into a supernatural adventure in a haunted forest." No more news on either project for now, but if Super 8 lives up to the hype we can expect to see much, much more of young Joel…
About The Author