Superman: Man of Steel plot revealed. But is script "rushed"?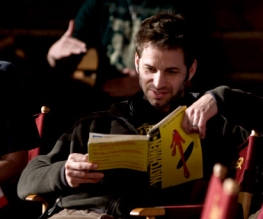 With Zack Snyder confirmed to direct Superman reboot Man of Steel, rumours have now started rolling in about the film's plot details. Yesterday, Vulture reported that David S. Goyer's script finds "Clark Kent [as] a journalist traveling the world trying to decide if he should, in fact, even become Superman". Sounds a little like the set up of 2008's The Incredible Hulk, or indeed the intro of the comic series, Superman: Birthright. We don't mind which, just so long as it doesn't turn into Eat Pray Fly.
Perhaps we should have cause for concern though; not about the possibility of it becoming a bad Julia Roberts film, but instead about the quality of the script itself. In an unsettling addition, Vulture also commented that Snyder may not have been chosen for his vision, but because he works faster than a speeding bullet. Told by "knowledgeable insiders" they state that "the reason Warner Bros. picked Snyder for Man of Steel is that the script by David Goyer was rushed, is still a bit of a mess, and that Warner Bros. needs someone who won't spend months or even years trying to get it just right."
Though they were not on the originally rumoured shortlist, it has also been claimed that the studio offered the position to both Darren Aronofsky and Ben Affleck before Snyder, making the director their third choice. With it well known that Warner Bros. need a Superman movie in production by 2011 before the rights expire, could they just be settling for somebody less picky to get the job done? If so, this news could be far from super.
About The Author