The 2010 Writers Guild Nominations Are In!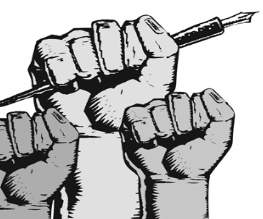 The Writers Guild of America have officially announced their nominations for this year's awards. The Guild awards excellence in the field of screen-writing, and this year's nominations are a mixed bag indeed.
We can't help but feel a little outraged that brilliant films such as An Education, Inglourious Basterds, Up, Fantastic Mr. Fox, and In the Loop weren't included for 'not meeting WGA requirements', leaving a rather sparse skyline in terms of great writing in 2009. Take a look for yourself and voice your opinion on the choices. We're trying to be as un-judgemental as possible (sort of), but we can't help but think Avatar's main strength wasn't really in its writing….
ORIGINAL SCREENPLAY
(500) Days of Summer — Scott Neustadter & Michael H. Weber
Avatar – James Cameron
The Hangover — Jon Lucas & Scott Moore
The Hurt Locker — Mark Boal
A Serious Man — Joel Coen & Ethan Coen
ADAPTED SCREENPLAY
Crazy Heart — Scott Cooper
Julie & Julia — Nora Ephron
Precious: Based on the novel Push by Sapphire — Geoffrey Fletcher
Star Trek — Roberto Orci & Alex Kurtzman
Up in the Air — Jason Reitman and Sheldon Turner
DOCUMENTARY SCREENPLAY
Against the Tide — Richard Trank
Capitalism: A Love Story — Michael Moore
The Cove — Mark Monroe
Earth Days — Robert Stone
Good Hair — Chris Rock, Jeff Stilson, Lance Crouther, Chuck Sklar
Soundtrack for a Revolution — Bill Guttentag & Dan Sturman
Got an opinion? Who should win, and who should miss out? Let us know below!
About The Author