The Expendables gets a second all-female spinoff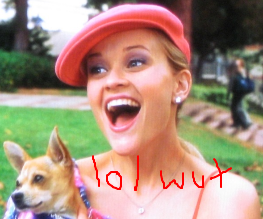 Defying all convention, reason and aesthetic values, The Expendables now has a second lady-focused spinoff in the works. Coming a few weeks after the announcement of the first as-of-yet-unnamed female The Expendables spinoff the new film has a definite title – The ExpendaBelles – and is penned by comedy-writing duo Karen McCullah Lutz and Kirsten Smith, famous for penning Legally Blonde.
Other than Legally Blonde (now a smash hit musical), Lutz and Smith also wrote She's The Man and The Ugly Truth, which should give you some idea of the direction that The ExpendaBelles is taking. This contrasts with the other The Expendables spinoff (we suggest The Expendables: No Bra Left Behind, or The Womenables), which will star Gina Carano, and is presumed to be a little more serious and gritty than its pun-titled sister film, seeing as producer Adi Shankar's claims to fame include The Grey, Killing Them Softly and Dredd.
Although we here at Best For Film support both women's rights and so-bad-they're-good movies, two competing spinoffs from the same mediocre origins might be pushing it a little. Regardless, there are now two potential train crashes that you won't want to miss. We're hoping at least one of them will feature Sylvester Stallone and Jason Statham in drag. In the meantime, here's Ellen DeGeneres talking about her own experience with lady editions of things:
A sign of Hollywood's changing values or a purse full of C4 too far? Does a second spinoff of The Expendables interest you? Whatsoever?
About The Author