The Fighter 2 is happening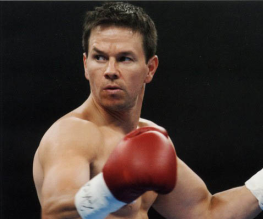 Mark Wahlberg has announced that The Fighter 2 is definitely on.
The Fighter wasn't really a film that looked to lend itself to a sequel, but nonetheless Wahlberg has confirmed another one will be made, claiming that there was material they left out of the first movie purely so it could be made into a second. So does that mean the second movie will take place during the time of the first? That doesn't exactly excite, given that you know how he gets on after that…
Apparently Wahlberg announced this whilst picking up the coveted award for Best Guy Movie of the Year at the Spike TV Guy's Choice Awards.
The film will centre on Mickey Ward's fights with Arturro Gatti, or the "Gatti Trilogy" as Wahlberg is calling them. He also said: "We're not going to do Fighter 4, 5, 6, 7 and 8 but we are going to do 2." Phew, it would have been weird missing out number 3 there, Mark.
It's yet to be confirmed if David O. Russell will be back to direct but given the success of the first film and the fact that he seems up for it, it's looking pretty good.
About The Author