The Hangover: Part III throws up first shots and plot points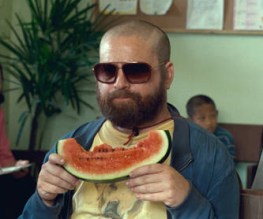 The Hangover: Part III is happening whether we like it or not so unless the Mayans we're accidentally right about the end of the world being this Friday, we'd better get used to it. Along with the first official shots of the end of The Hangover trilogy (please let it end), director Todd Philips has revealed that the focus of the film will be on self-destructive mental patient Alan (Zach Galifianakis). Oh joy, it's like Christmas.
in Todd Philips' own words:
"The Hangover Part III is Alan's story. He's going through a crisis after the death of his father. The Wolfpack is all he has."
They're killing off Jeffrey Tambor!? He was the best thing about your goddamn movie! His death better be hilarious.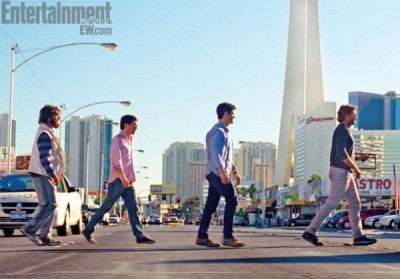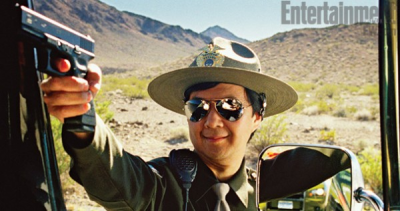 Huzzah. Ken Jeong as Leslie Chow is back. Wasn't he arrested on multiple counts of grand larceny in The Hangover: Part II? If you thought that Ken Jeong was shrill, annoying and unbelievable, don't worry:
"He's darker than ever. [The Hangover: Part III] is a fitting end to this three-part opera of mayhem and bad decisions."
"Three-part opera." Christ. We also know that The Hangover: Part III will take place in multiple locales, not just Las Vegas, and is being shot in Mexico. Also, John Goodman and Heather Graham will be there. Thrilling. The Hangover: Part III will be universally hated by everyone yet somehow it will still manage to earn $50 million on opening weekend in May 2013. That is our prediction. Step aside, Mayans, there are new prophets in town.
Are you looking forward to the return of the Wolfpack in The Hangover: Part III?
About The Author