I Give it a Year has a promising new trailer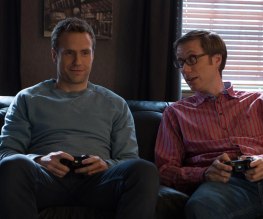 Look, we don't want to say too much – we've been burned before, after all. It's easy to be optimistic about spunky British rom-coms, and it's almost always a mistake – look at Swinging with the Finkels, which gave us a case of pernicious anaemia. But the first trailer for I Give it a Year looked pretty good, and – dare we say it? – this one looks even better. Love Actually was nine years ago (seriously) – surely we're overdue for a shiny new rom-com to be proud of?
Stephen Merchant subverting his speccy image! Olivia Colman subverting her lovable image! Minnie Driver subverting her not-a-person-who-would-want-to-fuck-Bieber image! This might just be the most subversively hilarious trailer of, like, the WEEK.
About The Author