The Hunger Games: Mockingjay split in two parts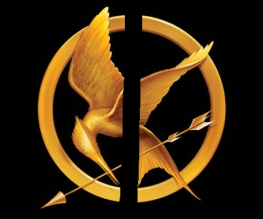 It'll come as no surprise to anyone that someone at Lionsgate had a quick look over the numbers from the box office taking of The Hunger Games ($678 million worldwide) and decided for reasons of artistic integrity to split the last book into two films.
Following in the footsteps of the Harry Potter and Twilight franchises, Mockingjay, the final book in the wildly successful Suzanne Collins trilogy will now become…drum roll…The Hunger Games: Mocking Jay Part 1 and The Hunger Games: Mockingjay Part 2.
With filming due to start in September and Philip Seymour Hoffman signed up to play Plutarch Heavensbee, The Hunger Games: Catching Fire is due to hit our screens in November 2013. Mockingjay Part 2 will be released for Thanksgiving 2015, so hopefully that'll keep Jennifer Lawrence so busy running around in the rain with her lovely earnest plait that she'll forget to keep dyeing her hair a vacuous shade of blonde and taking her clothes off for men's magazines. Or maybe not.
About The Author