The LEGO Movie first trailer builds up excitement!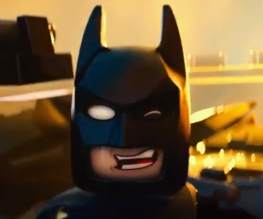 The Lego Movie (it appears to have lost its former "Piece Of Resistance" subtitle) has gotten its first trailer and, surprise surprise, it's rather fun! We never should have doubted directors Phil Lord and Chris Miller, they were the fellows behind the unexpectedly hilarious 21 Jump Street after all, and they appear to understand what a complete joke The LEGO Movie has to be. We're also rather happy there's so much stop-motion! Let's take a look:
It's FUNNY. What the hell? It's like a big episode of Robot Chicken. We were deeply confused when big names like Chris Pratt, Morgan Freeman, Will Arnett, Elizabeth Banks and Liam Neeson kept signing on to The LEGO Movie, but the film seems to be making the most of every actor's considerable talents. For us, Will Arnett steals the show as LEGO Batman, but that's because we're insanely devoted Arrested Development fans.
As for the plot of The LEGO Movie, Chris Pratt plays the ordinary and rather stupid Lego man Emmett, who is mistaken for THE MASTER BUILDER, and is charged by, like, Lincoln and Wonder Woman and a mermaid and Michelangelo and the other Michelangelo to stop an evil LEGO fellow gluing all the LEGO blocks together. Oh the humanity!
We'll be keeping an eye on The LEGO Movie as it develops, lest we accidentally step on a brick that those DAMN KIDS LEFT ON THE FLOOR AGAIN. The LEGO Movie will finish construction and launch into cinemas on 14th February 2014.
What did you think of The LEGO Movie trailer? Have they built a hilarious tongue-in-cheek comedy, or is it just one long commercial?
About The Author