The Muppets take on Girl With The Dragon Tattoo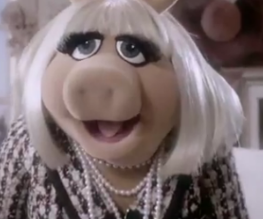 Just when you thought it was physically, emotionally and philosophically impossible to look forward to the new Muppet movie any more, they whip out a new parody and remind us all of why, more than 50 years after their inception, they're still the furry leaders of comedy.
Having given us parodies of The Hangover ("The Fuzzy Pack,The Green Lantern ("Being Green") and Crap Rom Coms In General ("Green With Envy"), those pesky puppets were apparently thrown into overdrive after watching the first full trailer for David Fincher's Girl With The Dragon Tattoo. The result? A glorious, glorious homage. If you haven't seen the Fincher trailer, watch that first (here). Then go. Go:
God bless The Muppets. And roll on November 23rd.
About The Author