Isla Fisher for Now You See Me…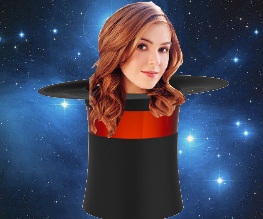 Louis Leterrier has been busy bagging an awesome cast for his latest magic caper Now You See Me. And, despite Amanda Seyfriend pulling a disappearing act, he's managed to pull Isla Fisher out the hat and slot her in for the role of Henley, an illusionist with a nose for a good heist.
Isla will be joined by Morgan Freeman, Mark Ruffalo and Jesse Eisenberg in Now You See Me, which tells the story of the world's greatest illusionists pulling a series of insane bank heists and showering the profits on their audiences, as well as the FBI agents who try to catch them. It's a little like Robin Hood, only with, you know, more magic and Isla Fisher.
So, Amanda Seyfried is out but Fisher is in; we're actually really happy about that, especially as Isla has a history of movie crime. Remember her role in The Lookout, where she plays the femme fatale who seduces bank janitor Joseph Gordon-Levitt in order to carry out a (you guessed it!) bank heist? That's right. She's already got the criminal character study down to a tee…
We're going to be seeing a LOT of Isla in the near future; she's currently busy playing her role of Myrtle Wilson in Baz Luhrmann's The Great Gatsby, is rumoured to have a stint in Bachelorette and will voice the Tooth Fairy in animated flick, Rise of the Guardians.
Are you happy Isla Fisher got the role, or would you have preferred Amanda Seyfried? Let us know below:
About The Author