The Tourist Finally Knows Where It's Going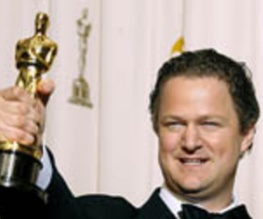 Whew! Director Florian Henckel von Donnersmarck has been hedging his bets on film The Tourist for a while now, but today it appears that he is officially on-board once again. There hasn't been a bigger case of will they-wont they since Ross and Rachel.
Von Donnersmarck (The Lives of Others) was drafted to direct the new spy-thriller last year, but ended up leaving because of 'creative differences'. After a lot of whispers and rumours about his possible re-engagement, he has today confirmed that he's back at the helm, and plans to start filming this spring.
Despite all of the confusion in terms of production, there's no doubt that the cast are clear-cut winners. The project will star Johnny Depp and Angelina Jolie in a story about an American tourist (Depp) getting all entangled and dangerous and stuff with a sexy Interpol agent (Jolie). She's hunting a terrifying criminal, who also happens to be an ex-boyfriend of hers. Frankly, we're not that bothered about the plot. It's Johnny Depp and Angelina Jolie! We're more worried that we'll have to avert our eyes whilst watching because of the awesome power of their combined beauty.
Dangerously seductive cheekbones aside, the film should hit our screens in 2011 and we're intrigued to see how it turns out after all of this controversy. That's if there are no more creative differences to be sorted out of course.
About The Author