The Wolverine gets a release date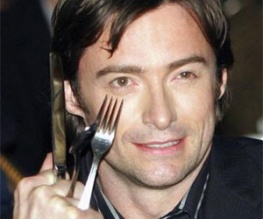 After a torrent of pre-production dramas to rival The Hobbit, X-Men prequel (or something) The Wolverine has finally been given a release date by studio 20th Century Fox.
Almost a year after one-time director Darren Aronofsky left the production, actually shooting the film is still a distant dream – star Hugh Jackman is currently rehearsing with Tom Cooper in preparation for beginning to film Les Misérables from next month. Still, The Wolverine's planned release – on July 23rd 2013 – does at least suggest that the boys in the back room expect filming to happen at some time this year.
James Mangold (Walk the Line) is now in the hot seat for the X-Men Origins: Wolverine sequel, which will show Jackman's Logan/Wolverine travelling to Japan to train with a Samurai master. Obviously.
Do you remember how old you were when this project was started? We don't think we were born yet.
About The Author