Joseph Gordon-Levitt plans directorial debut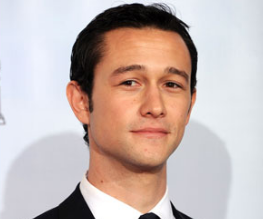 When he's not starring in heart-wrenching cancer comedies, recording ridiculously smug new year's eve songs with Zooey Deschanel or turning the tables on the paparazzi, it turns out Joseph Gordon-Levitt is planning on embarking on a directorial career. And he's written the script as well. Oh, and he's starring in it, obviously. LAD.
JGL is apparently gearing up to make his feature-directing debut with a modern take on Don Juan – an infamous tale of womanising, sin and ultimately sexy sexy tragedy. Word is that Scarlett Johansson will star alongside him, no doubt playing one of the many women that succumb to his dastardly charms. Wow, a film where JSL gets to romp about shagging what will invariably be the most beautiful women in the world – look how that turned out for you, eh Joseph?
To be honest, if this was anyone else we'vd be pretty incredulous, but if there's one lad we have faith in, it's our ol' pal Joe. He's on a bit of a winning streak of late, having blown the critics away with his performance in 50/50 and there's little doubt that he will be brilliant in Nolan's The Dark Knight Rises. He's also no stranger to film-making, he's been making shorts for years and years – and by the sounds of it has been reluctant to take up a full-length feature until now:
"This is the first time I finished a feature film I thought was good enough to make into a movie," he said. "I've written others, including one mammothy huge sprawling thing that encompasses my entire point of view of everything since I was 20 years old. Those efforts are in a drawer somewhere."
One day we'll get tired of how relentlessly charming he is. One day.
About The Author