Three big names for Three Mississippi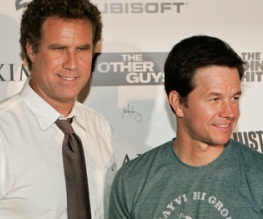 Former The Other Guys co-stars Will Ferrell and Mark Walhberg are in talks with director Adam McKay to star in the football comedy Three Mississippi.
Written by Robert Carlock (30 Rock) and Scott Silveri (Friends), Three Mississippi delves into the story of two neighbors from Philadelphia whose annual Thanksgiving game of tackle football has become extraordinarily competitive.
As well as Ferrell and Wahlberg, Three Mississippi will also star Hollywood big-wig Alec Baldwin as Wahlberg's father. Now that's quite a trio.
Athough the hope is for the film to be released at Thanksgiving next year – which would indeed make a lot of sense – it appears more likely that the film shall be set to hit our screens early in 2013.
With some fantabulous, funny projects under their belts, we're expecting comedy gold from these three kings.
About The Author