Vince Vaughn in talks to join Neighbourhood Watch!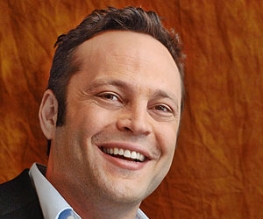 Vince Vaughn has entered talks to join the cast of upcoming sci-fi stoner comedy Neighbourhood Watch. Penned by those loveable scamps of American indie comedy Seth Rogen and Evan Goldberg, the film will focus on a group of suburban Dads who start a neighbourhood watch group, mostly in order to get some male-bonding time away from their wives (We've all been there lads eh? eh? EH? Banter). However, the team find themselves in deep trouble soon enough when they uncover a plot to destroy the world!
Vaughn seems to have gone off the boil a bit recently, with his last three movies being The Dilemma, Couples Retreat and Four Christmases. However, perhaps he can recapture his former comedy magic by re-uniting with old pal Ben Stiller? The two were great together in Dodgeball: A True Underdog Story, and have also appeared together in Anchorman, Zoolander and Starsky & Hutch, all of which have been the source of many a university halls bonding session. Lonely Islander Akiva Schaffer is already attached to direct the script, so expect some further Saturday Night Live cameos.
Will it be another Superbad for Rogen and Goldberg, or just bad? You'll have to wait a couple of years to find out, the project is still in development, but we really hope it gets off the ground fast!
Can Neighbourhood Watch revive Vaughn's ailing career? Will it be another one for the reduced section in HMV? Let us know your thoughts!
About The Author