Tim Burton Heads Cannes Film Festival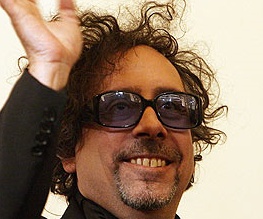 It's coming up to the time of year when the stars and starlets of Hollywood begin to quake in their Manolos. The Oscars are nearly upon us, the Baftas are just around the corner, and now the Cannes Film Festival has announced this year's president. That's a lot of pressure, even for the bullet-proof likes of Sandra "I star in the worst rom-coms in the world and everyone still digs me me" Bullock.
But at least we know now that Cannes is in good hands. Yes, that's right, this year's festival is going to be presided over by Tim Burton as jury president. And we have to admit, we can't think of many other film-makers with his level of pedigree. The man just doesn't put a foot wrong. Ever. his works so far include Beetlejuice, Edward Scissorhands, The Nightmare Before Christmas, Batman Returns and Charlie And The Chocolate Factory, to name but a few. And there's no denying that even with the ridiculously annoying amounts of marketing, we're still gosh darn excited to see what he makes of Alice in Wonderland, which hits our screen in a couple of months.
The only potential problem is that Burton definitely has a signature style, and we just hope that the Cannes winners this year don't all turn out to be dark, moody, slightly surreal gothic fairytales. And they better not all star Johnny Depp, either.
What do you think of Burton as head of Cannes this year? A brilliant choice, or a one trick pony? Let us know below!
About The Author