Time Bandits remake slowly progressing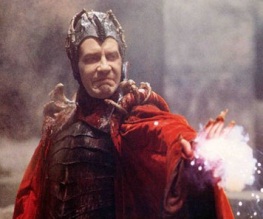 Not a day goes by without someone dragging an iconic movie out the vaults of history to be tarted up and sold back to the movie-going public. Today is a day and it's the turn of Terry Gilliam's Time Bandits!
Rumoured to be on the cards from as early as 2006, Variety are now reporting that Guy Collins and Michael Ryan, both involved in the original production, are planning to push forward with the remake. What's more they are promising "a bigscreen kids action franchise"! Fantastic!
The original Time Bandits told the story of a young boy who accidently joins a group of time travelling dwarves as they plunder different periods in history looking for treasure. DOES THAT SOUND FAMILIAR TO ANYONE? I am of course suggesting that Time Bandits' fantastic tale of thieving, epoch-hopping dwarves is, in fact, a suitable analogue for the dubious practices of Hollywood production studios in 2011! Burn!
About The Author