Tina Fey does the Taliban Shuffle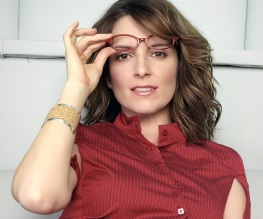 Comedy queen Tina Fey is set to star in and produce The Taliban Shuffle, the big screen adaptation of an American foreign correspondent's memoirs of life in Afghanistan and Pakistan.
Although the Amazon reviews of Kim Barker's book repeatedly describe it as "laugh-out-loud", this looks like an uncharacteristically serious role for Fey (who's never appeared in a film that wasn't at least a bit of a comedy, unless you count Ponyo).
The 30 Rock star seems to be going through 'I'm good at acting TOO!' phase which affects many successful comic actors – later this year she'll be appearing opposite Jason Bateman in This Is Where I Leave You, another film that sounds a bit funny but mostly about death. She's also set to star in Muppets Most Wanted, which sort of ruins our theory, but whatever.
No director has yet been announced for The Taliban Shuffle, but long-time 30 Rock writer Robert Carlock has written the script. We look forward to finding out how funny you can actually make a warzone.
Have you read The Taliban Shuffle? Did you like it? Let us know below!
About The Author