Tom Cruise joins Rock Of Ages?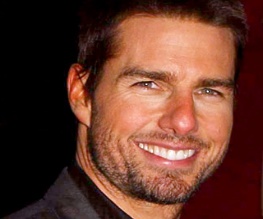 Not content with getting us all in a flutter with Top Gun 2 news, our favourite scientologst (and seriously, that's top of a big list) has set the film world a-flame once again with rumours that he'll be appearing in musical Rock Of Ages. Singing? Dancing? Presumably platform disco shoes? We're pretty much in.
The show, which features the face-meltiest hits of Journey, Night Ranger, White Snake and more, has been rocking out on Broadway for a while now, so it was only a matter of time before it make the transition to the big screen. Though Tom isn't up for one of the larger roles (either guy who meets girl, or girl who meets guy), word is that he's more than up for a cheeky cameo. And having proven his comedy chops in Tropic Thunder, this is news we're tentatively excited about. Sure it'll be ridiculous, but, hell, isn't that what '80 glam rock is all about? Don't stop believing, Tom! Never stop believing!
About The Author