Tom Hanks to Direct a New Rom-Com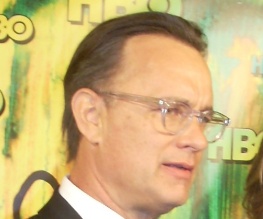 The last time Tom Hanks took to the director's chair was 14 years ago when he directed romantic comedy That Thing You Do! starring Liv Tyler and Guy Patterson. He is about to take his place behind the camera again to direct another rom-com called Larry Crowne, starring Julia Roberts and Mr. Hanks himself.
Along with directing the film, Hanks also wrote the script. The film is about a man called Larry Crowne, who is going through your typical midlife crisis and tries to reinvent himself and begin a new career.
We still don't know what Roberts' role in the film will be, but shooting begins this Spring. This will be the first time we will see the two actors back on screen together since Charlie Wilson's War in 2007.
What do you think we can expect from Hanks' directorial comeback?
Tell us below…
About The Author