Top Gun director Tony Scott's death ruled as suicide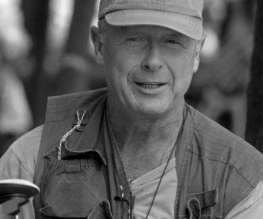 Top Gun was generation-defining and genre-defying, an aviators-wearing maverick of a movie with a modern 80s sheen. It was with great sadness, then, that we heard of Top Gun director Tony Scott's death on the 19th August 2012 when he jumped from Los Angeles bridge. The L.A. County Department of Coroner yesterday delivered a verdict of suicide.
Also revealed from the inquest was an amount of the anti-depressant Remeron in his system, at a level reasonable for one taking the drug therapeutically.  There were rumours at the time of his death that he was suffering from inoperable brain cancer, but this was found not to be present.
Brother of Ridley Scott (Alien, Blade Runner, Prometheus), Tony Scott was known less for complex philosophical introspection, and more for directing and producing fun, outrageous and entertaining films that critics judged more harshly than the hordes of adoring fans of his works. Aside from Top Gun, Tony Scott also directed such fantastic films as Beverly Hills Cop II, Man on Fire and the recent Unstoppable, all bloody and all beloved.
There has been an outpouring of eulogies from the multitudes of big names that Tony Scott has worked with over his 40 years of directing, including Top Gun star Tom Cruise and Tony Scott's muse, Denzel Washington. Our own sentiments mirror those of everyone else. Hopefully the verdict will help bring some closure to his friends and family. Nobody could shoot an action scene like Tony Scott, and we'll miss him greatly.
True Romance just slipped past Top Gun to make it to our top 10 Tony Scott films, what flicks of Tony Scott's are your favourites?
About The Author