Trailer for Danny Boyle's Frankenstein now online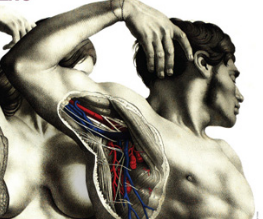 OK, it's not technically "film" news seeing as the project in question is theatrical, but heck anyone with a healthy interest in film wants to know about Danny Boyle's latest endeavour, right? And anyway, his production of Frankenstein is being screened across the UK as part of NT Live on the 17th March – so it sort of counts.
Anyway, so Danny Boyle's take on Mary Shelley's classic tale opens in London's National Theatre this week, starring Benedict Cumberbatch (Sherlock Holmes to you) and Johnny Lee Miller (aka Sickboy in Trainspotting) as Frankenstein and The Monster. The two will alternate what role they play night by night, so if you want to see both in action as Doctor and Monster you better get your bums down to the South Bank of old London town. The rest of us will wait it out till it's shown (significantly cheaper) on the big screen. Anyway, here's the trailer! Enjoy!
About The Author