Trailer for Jackie Chan's 100th Movie Released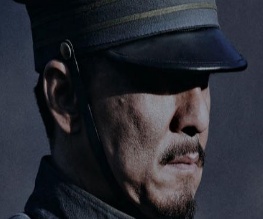 1911 is Jackie Chan's 100th movie. Feels like more, doesn't it? Between the bundles of fun he churns out every couple of years in English (The Karate Kid, Shanghai Noon, Rush Hour) and the martial arts movie he makes every other day in China, you'd think he would've passed the 100 mark awhile ago. But here we are, at number 100 with the war epic 1911.
The movie focuses on the founding of the Republic of China and the overthrowing of the Qing Dynasty, so it's safe to say we won't see Chan giving thumbs up to the camera at any stage. Although it's hard for us to flush out plot details from the Chinese trailer, it looks pretty thrilling. Tanks! Marching! Official looking Chinese manuscripts! Chan not giving thumbs up!
This could just be the Foreign Language Film Everyone Sees this year. If someone doesn't find another Steig Larsson book, that is.
About The Author