Anthony Hopkins may star in Franzen screen adaptation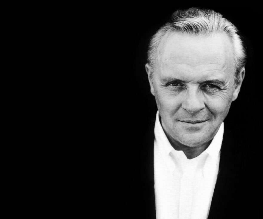 Winner of the National Book Award in 2001 and tipped by TIME magazine as one of the Top 100 English-language novels, The Corrections by Jonathan Franzen is rumoured to be set for screen-adaptation fronted by Anthony Hopkins.
Interest in the adaptation has been rife since 2001 when producer Scott Rudin (The Social Network, True Grit) grabbed the film rights for Paramount Pictures. In 2002 Franzen said he would love Gene Hackman to play Alfred, the ageing father, and would be "jumping up and down" if Cate Blanchett was cast as Alfred's daughter. The ever nonchalont author then added the disclaimer "officially I really don't care what they do with the movie."
Since then it has been rumoured that the cast would include Judi Dench with Brad Pitt, Tim Robbins and Naomi Watts as her three children. The latest this morning is that Anthony Hopkins is interested in playing the lead while Noah Baumbach (Fantastic Mr. Fox) will co-write the script with Franzen. The adaptation will now be in the form of a series for HBO.
Franzen caused a stir in the literary world when he rejected queen of chatter Oprah's invitation for her Book Club in 2001. He did not want to be included alongside the "schmaltzy" books of Oprah's back catalogue so Oprah retracted her invitation for him to appear on the show. Shame on you Franzen, no one says no to Oprah.
About The Author