Trent Reznor backs out of Abraham Lincoln: Vampire Hunter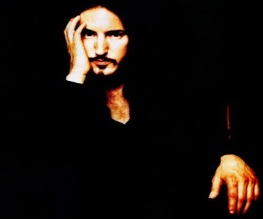 Having achieved mainstream recognition (and thus existential relevance) via an Oscar-win, Nine Inch Nails frontman, Trent Reznor, has now opted to retreat back into the underworld, confirming that he will not be involved in the period mash-up flick, Abraham Lincoln: Vampire Hunter.
Reznor has subdued the fan frenzy on the official NIN message-board, saying, "There's no juicy story here, it's just that when the news mysteriously leaked out about my involvement, I hadn't made up my mind completely, because various aspects of the project were changing." Reznor went on to explain his earlier, contradictory confirmation that he would be scoring and acting in the film: "I felt the need to say something earlier this week because my inbox was filling up with speculation, and at that moment I thought I would be doing it. Confused yet? Apparently I am…"
Instead of playing the toothy antagonist who bumps off Abe Lincoln's mama, Reznor will be sinking his aged fangs into a NIN resurrection, among other, much less significant things. And now that the master of dysphoric euphony has opted to channel his goth-gambit back into what he's known for, director Timur Bekmambetov has some serious hunting to do, with the roles of revenant and scorer now conspicuously unfilled, and the film that much less interesting.
About The Author