Tupac Shakur's screenplay going into production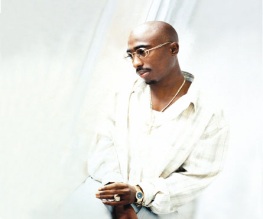 The biopic of Tupac Shakur is going into production. Featuring an unknown to play the king of rap himself (they had open casting calls; this may have been to try find some diamond in the rough but it's just as likely that it was a way to entertain themselves for a few weeks). We thought this was going to be the hip (hop) movie of the year. But there's more!
A screenplay written by Tupac during an 11 month jail stint (what awesome street cred this must have) has been picked up by Ivan Juzang and Preston Holmes. Live 2 Tell is set to go into production in 2012 with Juzang and Holmes in the directors' seats.
The ever original world of the streetz has granted us the story of a young boys struggle to get out of the hood and the hard knock lifestyle of drug dealing. As Tupac's only screenplay, unless he starts to take up writing from the grave again, this is set to be huge. Word.
About The Author