Twilight star joins X-Men:First Class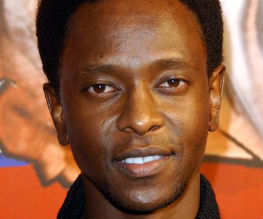 Edi Gathegi, who played the dreadlocked Laurent in Twilight has enrolled for Matthew Vaughn's X-Men: First Class. He is set to play Darwin, who's mutant ability is, 'reactive evolution,' which means his body adapts to whatever dramatic circumstance it may find itself in, such as growing gills if underwater and growing resistant to fire and the elements when required. Nifty, eh?
He will be joining James McAvoy (Xavier), Michael Fassbender (Magneto), Nicholas Hoult (Beast), Alice Eve (Emma Frost), Jennifer Lawrence (Mystique), Caleb Landry Jones (Banshee) and Kevin Bacon as an as yet unknown villain. Kick-Ass star Aaron Johnson is also rumoured to be starring as Cyclops.
The story will follow the early days of Xavier and Magneto, and show how they went from being best buddies to arch enemies. We're rather excited about this one – not only does it include two Best for Film faves in Fassbender and McAvoy but it's directed by Matthew Vaughn, he who made a little girl say naughty things in Kick-Ass. Even on paper it's already a billion times better than Brett Ratner's diabolical X-Men: The Last Stand.
The film begins shooting next month and is scheduled to hit screens June, 2011.
About The Author