Vader costume goes to auction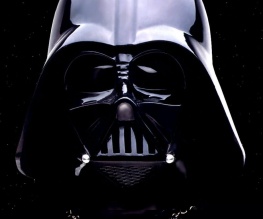 Part of a Darth Vader costume used in the original Star Wars trilogy is to go on sale at Christie's in London this November.
The helmet, face mask, spaulders and schynbalds (that's shoulder and shin armour for those who didn't spend their formative years reading history books instead of making friends) are expected to fetch a staggering £230,000, part of which will be donated to Cancer Research UK.
Astonishingly, this admittedly hefty price tag represents more than thirty-eight times what West Country bodybuilder Dave Prowse was paid for donning the famous suit in the original Star Wars film, back in 1977. Whilst we're on the topic, Dave's website is inexpressibly sad – check it out if you feel your life's going a bit too well and you need to be reminded just how unpleasant it is to be an old man who's so bitter he's actually been banned from Star Wars conventions. Send him a friendly email, go on.
About The Author