War Horse adaptation from Dreamworks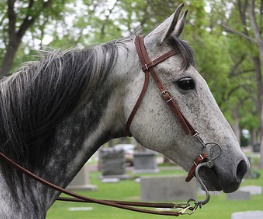 Michael Morpurgo's War Horse has been one of London's most hyped stage adaptations in recent memory. Dreamworks are currently optioning a movie adaptation of the children's novel, with Lee Hall (Billy Elliot) set to write the script.
The story is set during World War I. Joey, a British farm horse, is sold to the British cavalry and sent away to war zones. Joey is captured and used by Germans whilst his young owner Albert embarks upon a mission to rescue his beloved horse.
The big screen adaptation will potentially be produced by Steven Spielberg, Frank Marshall and Kathleen Kennedy. It'll certainly need somne Hollywood heavyweights behind it in order to compete with the hugely popular novel and West End play.
About The Author