Warner Bros plans Gilligan's Island remake starring Josh Gad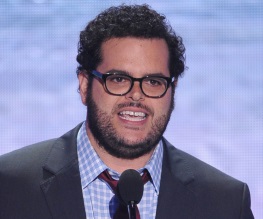 Remember Gilligan's Island? Us neither, but apparently it existed. Any help, Wikipedia?
"…the show followed the comic adventures of seven castaways as they attempted to survive (and in a later movie escape from) the island on which they had been shipwrecked. Most episodes revolve around the dissimilar castaways' conflicts and their failed attempts (invariably Gilligan's fault) to escape their plight."
Thanks, Jimmy Wales! Anyway, Warner Bros. is going to make a film of that. The remake is planned as a star vehicle for Josh Gad (not to be confused with the rubbish Gal Gadot), who we remember as the fat robotics student from 21 but you may know as Elder Cunningham from the original Broadway cast of The Book of Mormon. He's popped up in quite a few films, but apparently someone thinks he can be the next Jonah Hill or something if he just gets the chance.
We're sort of indifferent to this news, to be honest. Josh Gad seems fun, and Gilligan's Island looks sort of funny (if SPECTACULARLY dated). We presume Gad will be playing Gilligan, because we're not really willing to do any more research for this story.
It's got quite a chirpy theme song, mind, so that's good. Have a listen:
See? So long as they keep that song, in full, everything will probably be fine.
Do you remember Gilligan's Island? You do? What's it like being a thousand years old?
About The Author