Watch the UK finalist entries for Jameson Empire's Done In 60 Seconds comp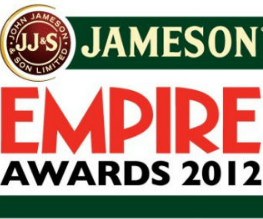 Tomorrow marks the grand final of Jameson's Empire Done In 60 Seconds 2012; the short film competition that challenges young and old film-makers across the globe to recreate a classic film in just 60 seconds. Five UK finalists have been announced, but to win they will need to gain the seal of approval from the Editor of Empire Magazine, Mark Dinning, and Sky Movies Presenter Alex Zane. After the ceremony tomorrow, the top five entries from all participating countries will attend the Jameson Empire Awards on 25th March to find out who is the overall film-shooting mega-zord.
We've got the top five films ON TAP below, and we want to know which one you reckon should beat out the rest.
From Jack Kendall, The King's Speech

Can't help but love the way in which they manage to capture the buzz surrounding the film (all that bloody controversy about the swearing for &*?@** sake) as well as poking delicate fun at Tom Hooper's off-centre shooting stylings.
From Simon Jago,
The Thing
"SHUT UP, IT'S THE DOG." Excellent. Serious monster props here.
From Michael Whaite, The Star Wars Trilogy
Love the I Am Not An Animal style animation – and is probably the most succinct description of the Star Wars prequel trilogy we've ever heard.
From Philip Askins, Raiders Of The Lost Ark
No-one can fault the dedication to such gorgeous animation (not to mention a surprisingly good Indy voice), and frankly who doesn't love nazis being lazer-exploded through the chest?
and, our personal favourite
From David Smith, War Horse
It's funny, it's well shot, it's LITERALLY got a horse in it and it's original enough to be memorable – which is more than we can say for the actual War Horse…
Do you have a favourite? The boys will be competing against the REST OF THE WORLD at tomorrow's ceremony, where the final GLOBAL five will be announced. Go David Smith! You throw off the shackles of your boring name! Hurrah for film-makers and sexy award ceremonies the world over!
About The Author