Watts signs on for J. Edgar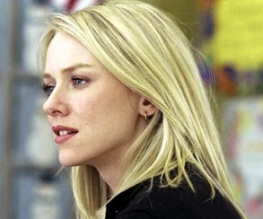 Naomi Watts news has been a bit few and far between recently, but that was remedied today when we found out she has signed on for the highly anticipated J. Edgar, Clint Eastwood's new film. She joins a ridiculously amazing cast, with Leo DiCaprio, Judi Dench, Ed Westwick and Josh Lucas already signed up to the biopic of FBI director J. Edgar Hoover.
Watts replaces Charlize Theron, who dropped out in favour of an appearance as the evil Queen in Snow White And The Huntsman. Dropping out of a Clint film at the moment seems to be a tad on the crazy side, after all his last few films have been critically acclaimed and award winning (Gran Torino, Changeling, Invictus, Million Dollar Baby etc). But this is all good news for Watts, who likes to sink her teeth into challenging roles.
Trust us, this one should be exciting, and if we had anything to do with it, Watts would be in line for a second Oscar for this. Such is our faith in all things Eastwood directed. Watch this space.
About The Author