We Need to Talk About Kevin triumphs at the LFF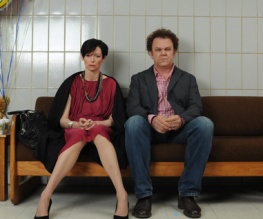 Lynne Ramsay's adaptation of Lionel Shriver's bestselling novel We Need To Talk About Kevin has picked up Best Film at the London Film Festival, despite being snubbed at Cannes earlier in the year. John Madden, BFI top dog and jury Chair, described their winner as 'a sublime, uncompromising tale of the torment that can stand in the place of love. We Need to Talk About Kevin is made with the kind of singular vision that links great directors across all the traditions of cinema'.
Another recipient was Candese Reid for her portrayal of the homeless Lynette in Junkhearts. Scooping Best British Newcomer – alongside a £5000 bursary, courtesy of Swarovski – Reid was praised by the jury for her 'fresh, brilliant and exciting new talent'.
Similarly high praise was dished out to Argentinian director Pablo Giorgelli, who took away the Sutherland Award for his film Las Acacias. The jury called it a 'hugely impressive debut' and praised the 'originality of its conception'.
The last award of the evening was handed to veteran filmmaker Werner Herzog, who took away the Grierson Award for Best Documentary for Into The Abyss: A Tale of Death, A Tale of Life, a film examining the fate of a death row inmate in the US.
Here's hoping Ramsay's next film project – described by four of the best words ever, 'Moby Dick In Space' – will follow in the footsteps of Kevin's success.
About The Author